Like thousands of citizens across the nation, I celebrated Memorial Day weekend. After taking care of the lawn and the house Saturday morning, we headed out in the afternoon to a wonderful brew pub located on Magnolia Avenue, just south of downtown Fort Worth. This area has been revitalized and has many nice shops and restaurants located along the avenue. We were looking for a pet-friendly venue and found it at Brewed. Their website makes two statements:
FORT WORTH'S GATHERING PLACE
FOR COMFORT FOOD, CRAFT COFFEE & COCKTAILS.
and
The Locals' Living Room
I would say that both statements were correct.
We allowed our dog, Leroy, to join us on the outing. The establishment allows dogs as long as you sit on the patio in back. We found a terrific table located under a beautiful tree. With a nice breeze, it was not too hot for men or dog on this shaded and beautiful patio.
Each of us chose a local, craft beer to drink. When we first arrived the menu was still their brunch menu but within minutes they were changing over to their regular menu so the waitress gave us new menus. We wanted some appetizers to enjoy with our beers. After reviewing the options, we choose the "bucket of bacon." (Now I am falling love with this place.) Really, a BUCKET OF BACON. What could be better? There were three differently season slices of bacon plus pork rinds. All three of us, yes Leroy got some samples, enjoyed this appetizer. We followed this one up with pretzel sticks (not the thin ones but ones the size of bread sticks) which came with both mustard and melted cheese to choose as a dipping sauce.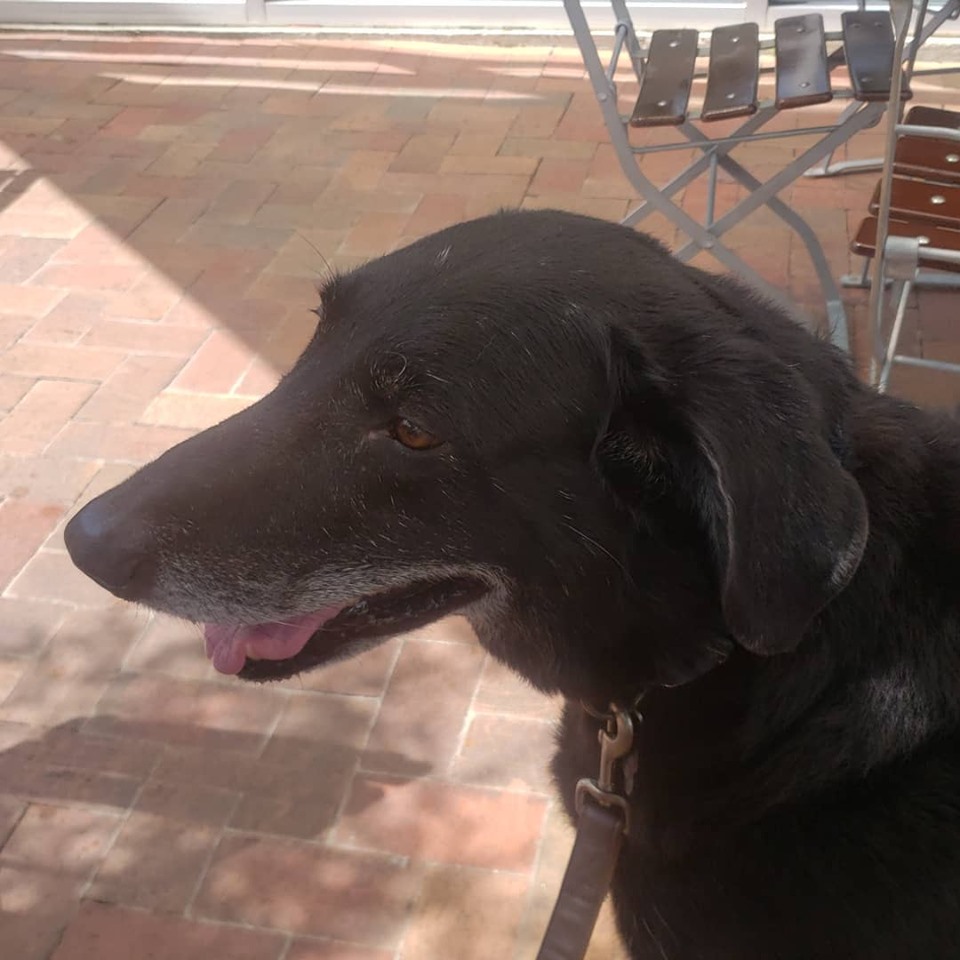 Our Sunday adventure led us to a small community located an hour southwest of Fort Worth, Granbury. Both of us had read about this community and a special field which contained more than 1000 U.S. flags in honor of military personnel. They also featured a festival in the community in recognition of Memorial Day.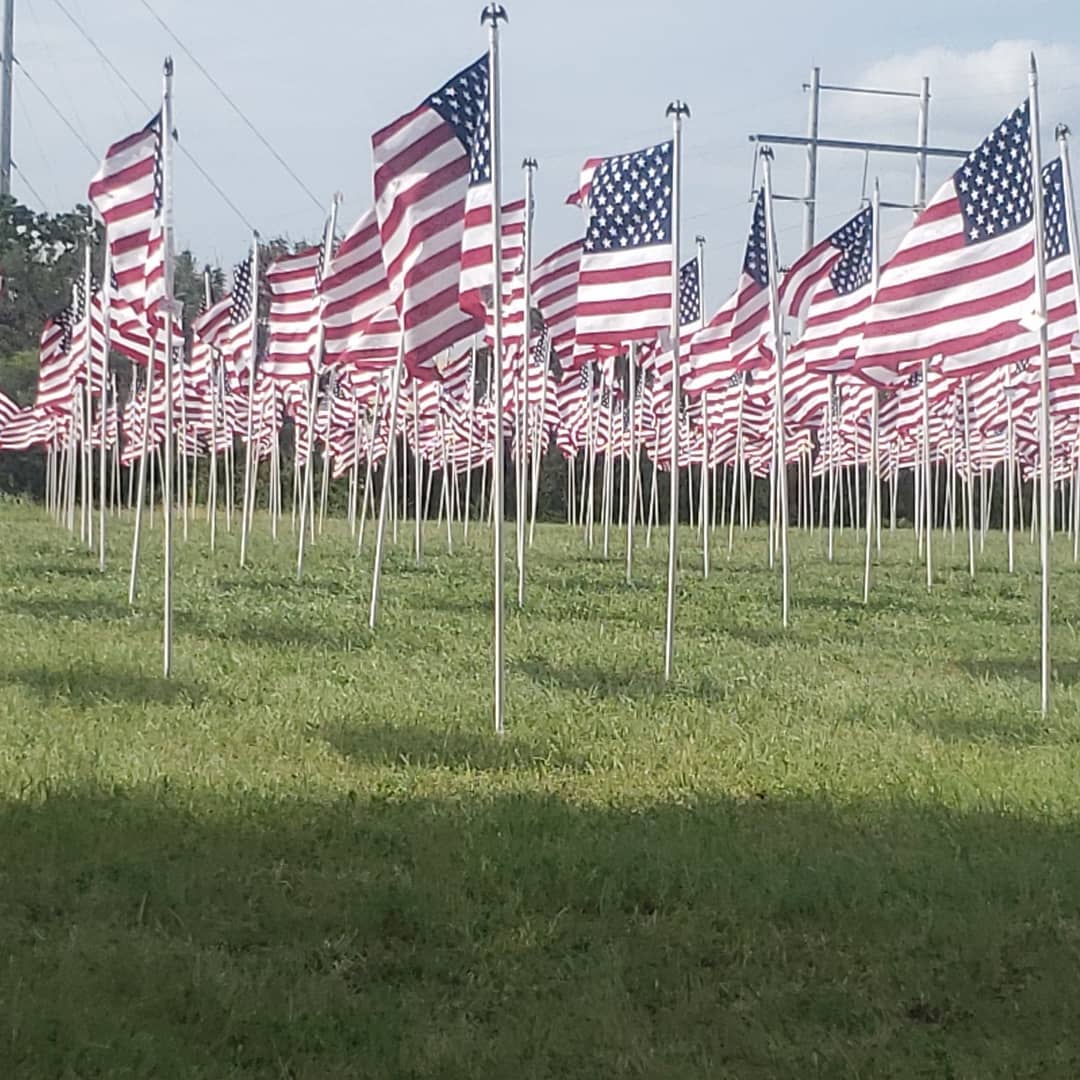 As we were driving into the community, we came first to the field of flags. This was truly a breathtaking sight to see. We pulled into the parking area, so we could get out of the car and explore this display. On the edge of the display was a tent with volunteers so if you were looking for the flag of a specific individual, they could check a list and tell you exactly where the flag was located. In one location, they had placed large pictures of some significant soldiers and sailors on easels. Each picture also had some information about that individual. Another display gave information about the 74 sailors who lost their lives during the Vietnam war when the U.S. Navy destroyer, USS Frank E Evans, turned into the path of an Australian aircraft carrier and was cut in half. Walking between the rows and rows of U.S. flags reminds a person of the sacrifices and service of those who served to protect and defend the United States of America. A great reminder of what Memorial Day weekend is about.
Our journey then took us into the heart of the community and to the courthouse square. Vendors had tents set up on the streets around the square. We arrived toward the end of the afternoon, so they were starting to close up shop, but we were able to walk around and get a feel for all the vendors at the festival. Our research had also told us about a lighted boat parade which was scheduled to take place on Lake Granbury. Since we had never been to the community or this celebration before, we stopped at one of the local shops around the square to ask where the best place to view the parade might be. A shop keeper gave us all the details which led us to decide to park near the city beach we had passed to view the parade.
The parade would not start for another three hours, so we chose to walk back toward the square looking for a place to sit down, get something to eat and something to drink. The Filin' Station was located on one of the corners of the square. We decided that would be a place to check out. We were not disappointed. An old gas station converted to a small restaurant with a great patio gave us that hometown feeling which fit our day. Our waitress, Peggy, was a returned American Airline employee who definitely knew how to make you feel comfortable and provided great service. The food was excellent and beer from a local brewery made for a nice respite from the day's heat.
After spending some time at our new discovery, Peggy gave us to-go cups filled with water, and we were on our way back to the city beach to stake out our location for watching the lighted boat parade. A perfect spot just off of the beach in a grassy area provided an excellent view and some shade to sit under while we awaited the parade. A cool breeze off the lake made us very comfortable. When dusk arrived, the parade began from a location at one end of the lake area. We could see it traveling along the opposite coast line. In little time, it had reached a nearby bridge where it turned and moved down the coast upon which we sat. Our expectation had been for ten or twelve lighted boats. We were surprised to discover the parade had over thirty entries which were spectacular to see. A perfect way to end our day before returning home.
If you are in the area during Memorial Day weekend, I encourage you to check out Granbury. You will not be disappointed. We plan on returning for one of their many other festivals during the year.